AAFW21: DISCOTECA
Explore the highly talked about Resort 22 range from Australian Fashion Designer Alice McCall, as seen on the runway at AfterPay Australian Fashion Week 2021. This nostalgic collection has been heavily inspired by vintage colours and textures, with a nod to the 60's, 70's and 80's.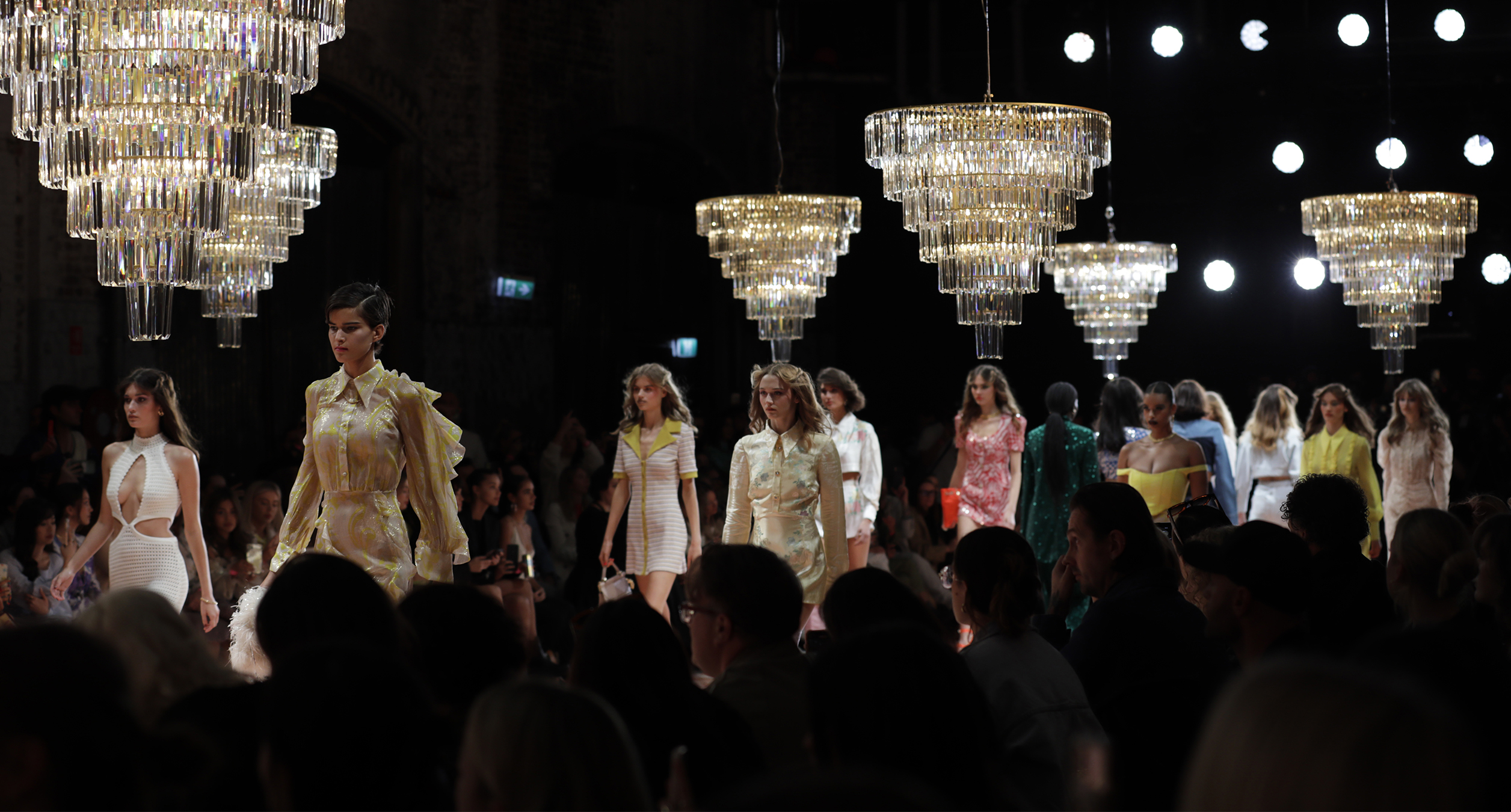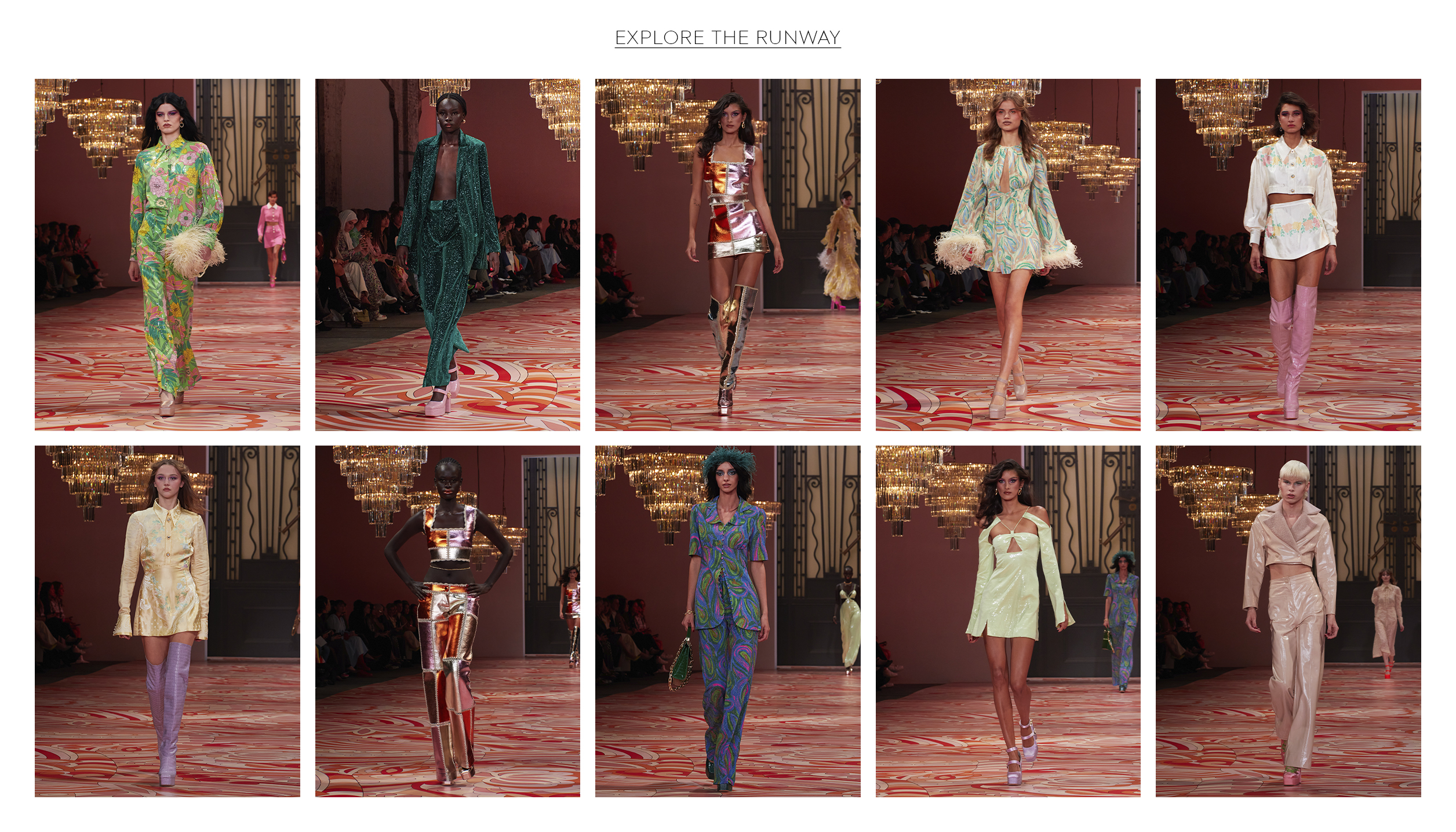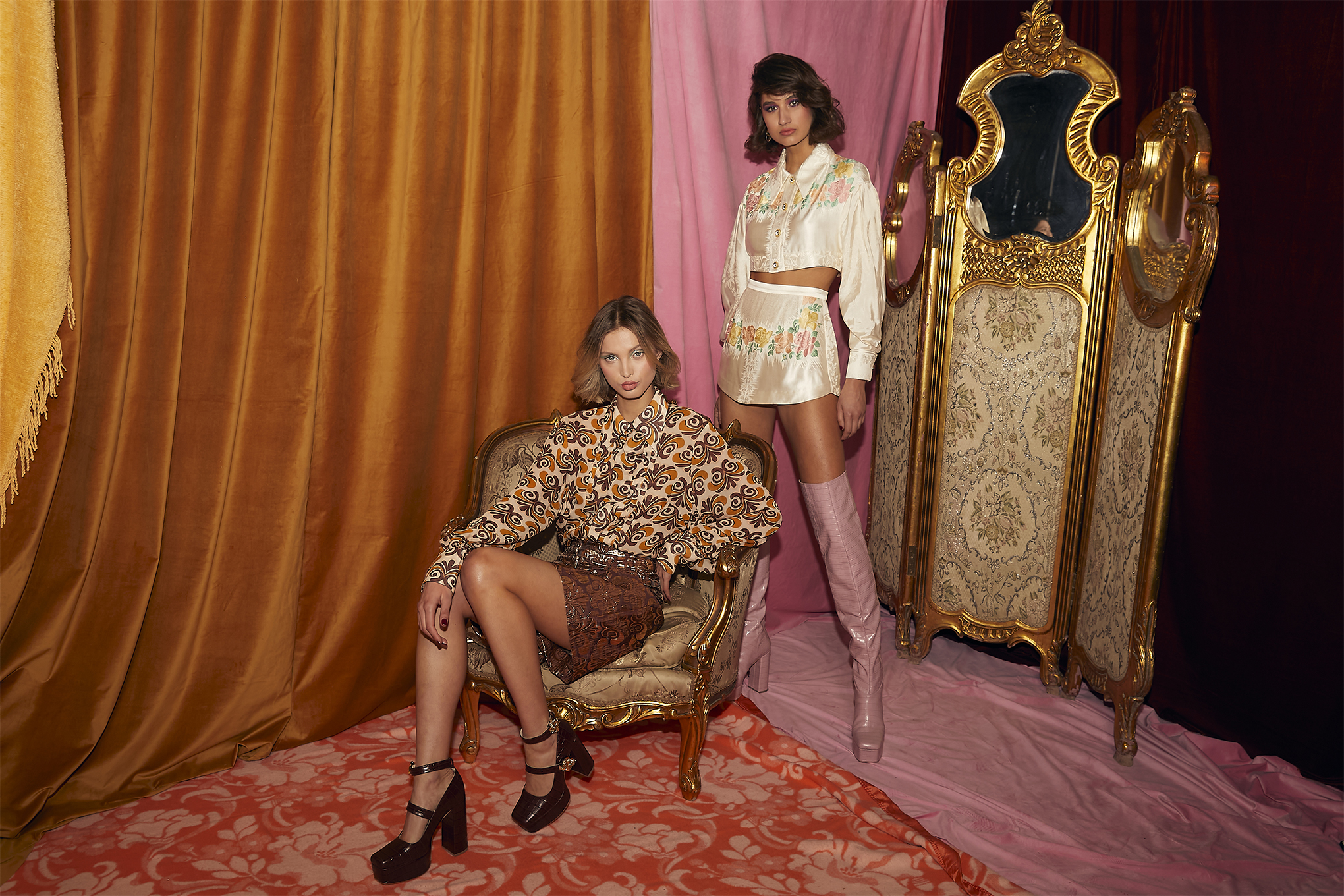 RESORT 22: DISCOTECA
This is a rebirth where disco reigns supreme.
It's the new-age golden era of diverse appeal that sees the alice McCALL brand revisit its essence and original inspiration with a nostalgic nod to the ever-inspiring '60s and '70s with flashings of the '80s.
"More than ever this collection was about me coming back to what I wanted in my wardrobe," says Alice McCall of her iconic namesake label. "I wanted to go back to my roots, and open up the audience to a new brand with a diverse appeal."
For the first time in the brand's history, a series of unisex designs will debut on the runway showcased by a hand selection of male models – a culturally significant step in the right direction for the Australian fashion industry with alice McCALL at
the forefront.
Historically, the brand has always been heavily influenced by a vintage collection of colour, textures and nostalgia meaning the Resort '22 Collection aptly titled, 'Discoteca', is no different.
The textural allure of sparkle, metallic lurex crochet, embroidered floral applique, fashion denim, ornate hardware and satins cascading down the runway are best described as a vintage polaroid of that 'decadent evening out'. Tones of metallic plum, psychedelic marbles, mid-century modern florals and disco ferns are teamed back with french vanilla, creamy shades of panna cotta, mocha and clay making each design an individual ode to a time in history's past.
This colour palette is amplified by prints reminiscent of 70's wallpapers, embroidered handkerchiefs and table cloths teamed back with checks, ditsy florals and paisleys.
The concept of taking a retrospective look at history to form the collection was taken quite literally with the introduction of globally sourced, repurposed materials. This allowed the brand to come full circle from its humble beginnings when Alice began her design journey using vintage silk scarves to create with. "I found gorgeous Irish heritage, vintage satin in damask jacquard for the limited edition,
repurposed items. "This helped formed my most personal collection yet, one
that's very dear to my heart."
The overall feeling of the designs are transformative; taking you to places where the disco has become our church and the dance floor is our altar.