ALICE IN STUDIO
We take you inside creative director Alice McCall's studio.
Located in Sydney, Alice spends the majority of her working week in the design room brainstorming & creating magic with her team.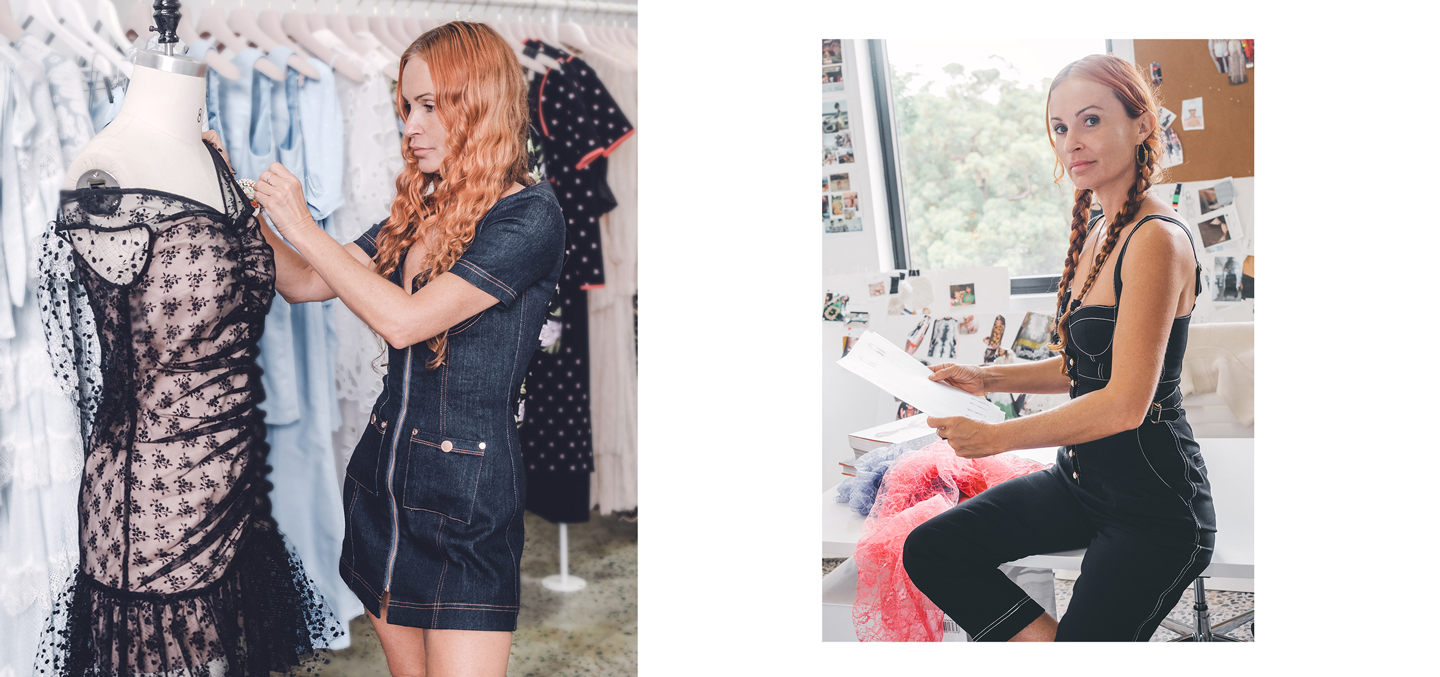 When designing her collection, Alice & her team look to styles, silhouettes and fabrics that have sold well in the past. "A lot of pinning, tucking and draping is involved" says Alice of the creative process.
"From here, silhouettes are passed on to the team's pattern and dress makers to create toiles that will continue to evolve over a period of time." Eventually these toiles turn to samples, which Alice works on with her team to finesse in terms of design, functionality and pricing - ensuring perfection in each piece.
Alice's inspiration for her collections is constantly changing but she finds it often comes back to great artists, vintage pieces and travelling the globe. "I find inspiration in everything I do and see whether it be a little doily on a vintage store table or detailing on an old Victorian jacket."
"The brand's DNA is about colour, texture and print technique. It is fun, playful and bold as well as pretty and feminine. It embodies the idea of diversity and I love the idea that there is not one definitive alice McCALL woman."
Shop Alice's picks from the AW19 collection 'Le Parapluie'.