ALICE MCCALL X HARRY BARCLAY
Harry Barclay sits down with alice McCALL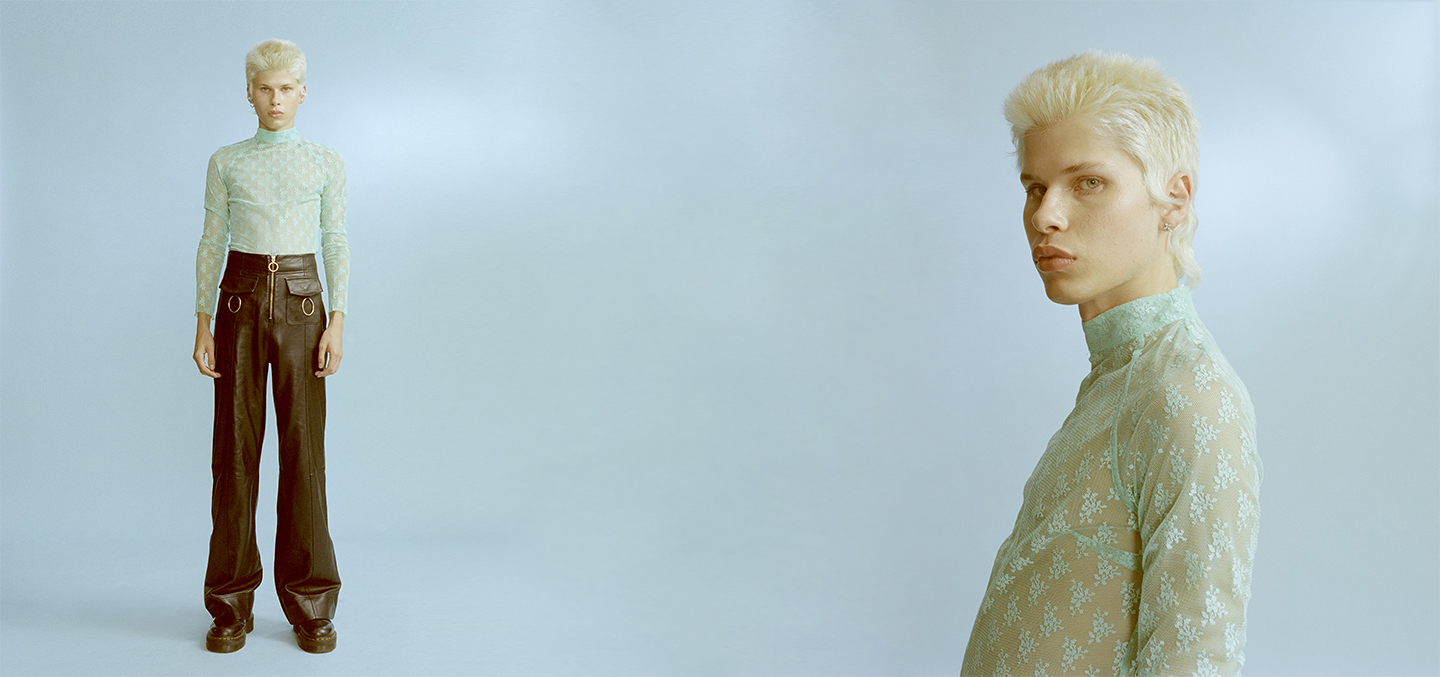 Blessed be the times we live in, we are growing up without the societal pressure to conform to the binary understandings of femininity and masculinity. Yes, our iconic and most recognisable pieces are floral prints on mini skirts and dresses drenched in lace but alice McCALL garments are not assigned to anyone in particular, regardless of age, gender or sexuality. We are so proud to introduce you to model Harry Barclay, who had a blast shooting in our Autumn/Winter 2021 Collection.
"For me, the next step was to cast the right male model. Harry Barclay was the perfect face, so comfortable in his skin with his feminine and masculine demeanour. I have been following him on Instagram for a while and as our range of androgynous garments have grown, I just had to shoot him." - Alice
Harry tell us about yourself, what is your story and where are you from?
HB: I am from Aotearoa (New Zealand) born and raised in Auckland. I was born with moderate to severe hearing loss and received my first hearing aids at the age of 5 when my mum noticed I was lip reading. I identify as Queer/Non-Binary and my pronouns are whatever you see me as, as long as you're nice about it.
High school was really difficult for me, I was picked on a lot for being too femme. People called me "gay" before I even knew what sexuality was, a lot of people would pick on me because I was an easy target and they would take advantage of my disability, most of the time I wouldn't even know what they were saying to me which is probably a good thing.
I was scouted at the age of 18 a year after finishing high school and then introduced to the fashion realm and have been roaming around here since.
As Alice McCALL continues to evolve and transition into a more androgynous and unisex range, we were so excited to be able to shoot a male model and Alice herself wanted no one but you! How did you find the garments Alice styled on you at the shoot?
HB: It was so much fun working with Alice. I LOVED wearing her clothes, everything was so playful and colourful with masculine & feminine traits, and she was always open to my opinion on things. She has such a passionate energy and was so practical and hands on with every little detail on the photo shoot which I love to see; the label truly is her vision.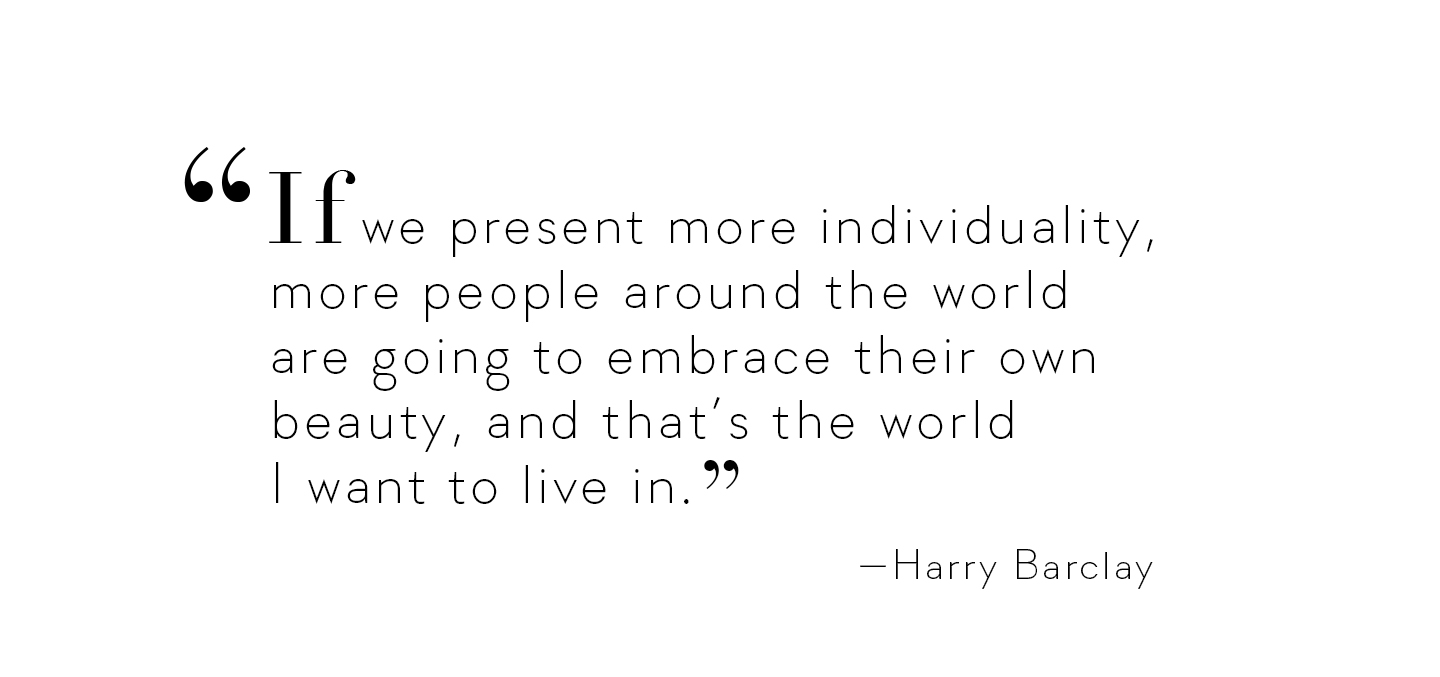 How do you feel being our first ever male model for our AW '21 collection?
HB: So grateful, I was super stoked when my agent Eunice told me, I've always wanted to do womenswear and I actually saw the Australian Resort 2019 show back when I first came over to Sydney in 2018 and loved what she presented.
Alice found you on Instagram and instantly knew you were the perfect fit for the brand. Your socials and especially Instagram is such a great representation of your personal style and creative nature. Do you get booked much for work through your social media?
HB: Yes, lots of photographers, stylists and casting directors reach out to me on Instagram. I travelled a lot (pre COVID-19) so I always get excited to return somewhere because I know that amazing creatives are waiting/keen to work with me, Alice McCall is definitely the first womenswear label that has seen something in me and booked me, and I really look forward to doing more things like this in the future.

How much do you think the modelling and fashion industry has grown within the means of gender fluidity or do you think the industry is still lacking and behind the times with little unisex options?
HB: It's definitely changed a lot from when I was younger, but I would love to see people push the boundaries even further. I think there's so much more to be done and so many things that haven't been done yet. Fashion is definitely heading in a fluid direction, clothing is just clothing if you like it, wear it!

Has identifying and presenting as non-binary helped with the success of your modelling career or has it worked against you? Do you think we still need to blur the lines between stereotypes and overly traditional style?
HB: Yes absolutely! When I first started modelling, I was at a very different stage in my life and still had a lot to learn about myself. I was trying to present myself in a certain way and hide my femininity to get work, I'm not sure when but something clicked one day, I just stopped giving a fuck about what other people thought of me and just did whatever felt right. There's always so much more this industry can do, fashion is the forefront of beauty standards and if we present more individuality, more people around the world are going to embrace their own beauty and that's the world I want to live in.

What are the highlights of your modelling career and working overseas so far?
HB: Being able to travel and meet incredible personalities all around the world, I have made so many amazing lifelong friends from all different walks of life. I have been lucky enough to live and work in Sydney, Los Angeles, New York, and my absolute favourite Tokyo, which was just out of this world!

You're a fresh face and we all can't wait to see your next big moves and what you achieve, what is on your wishlist, what do you want to accomplish next, and what countries do you want to go to next?
HB: Ah! So many things I want to do, I definitely want to Debut one day and walk shows in Europe & England that would be a dream, I would love to do film and television, too (Ryan Murphy call me!) the list goes on.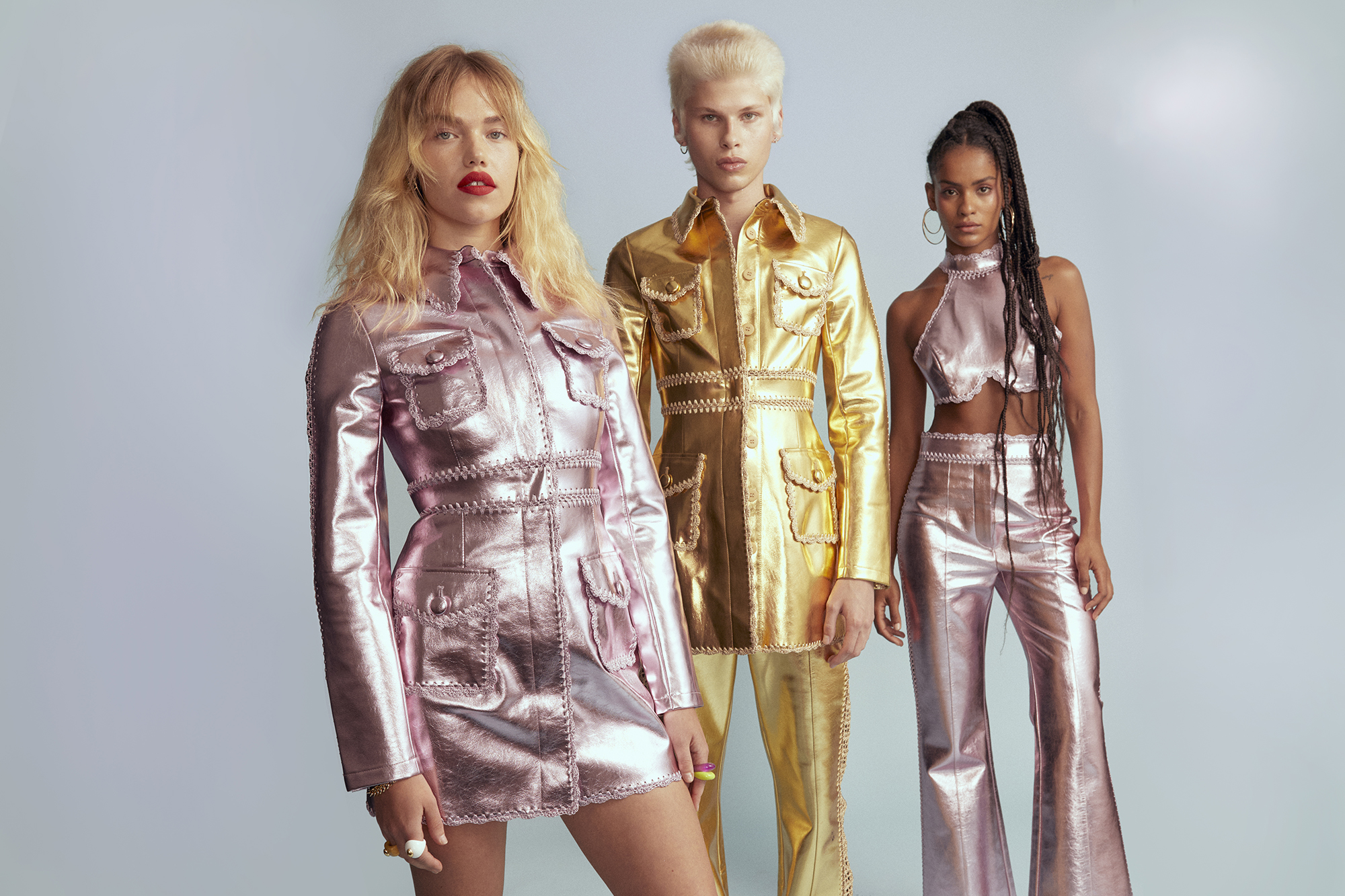 "The idea of an androgynous or unisex element for the brand alice McCALL for me seemed like a natural extension of the brand. I started having several male friends and male models ask about our products, particularly our pants, suddenly there was a real interest in and around that. Coupled with the fact that in the 90's I did a lot of men's styling for the likes of the Face magazine, I-D magazine, Days Of Confused and cutting edge hip hop artists, Blondie and her band, Meat Loaf, as well as lots of male brands and Robert Pattinson's first ever shoot.

Both our pants and jumpsuits optimise the 60's and 70's rock and roll era, very Mick Jagger, Keith Richards and Ziggy Stardust (David Bowie) - an era that I have always been drawn to. For me one of the biggest drives as a designer is inclusivity and diversity." - Alice