AT HOME WITH ALICE
We recently took Melissa Hoyer from the Wentworth Courier inside Alice's beach side home. Melissa speaks to Alice about home life, work life & being a mother. Here's a glimpse in to Alice's Bronte sanctuary that she has called home for the last five years.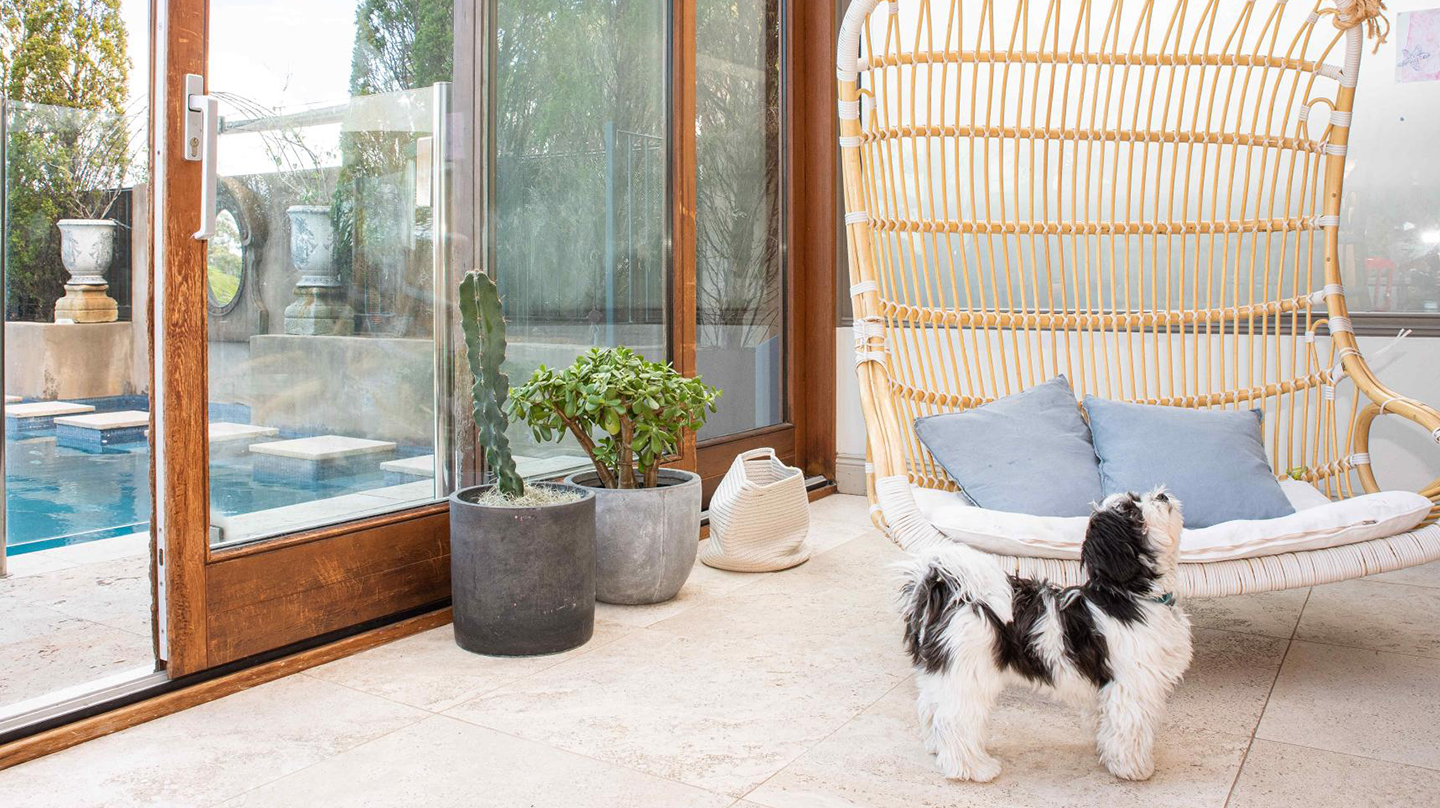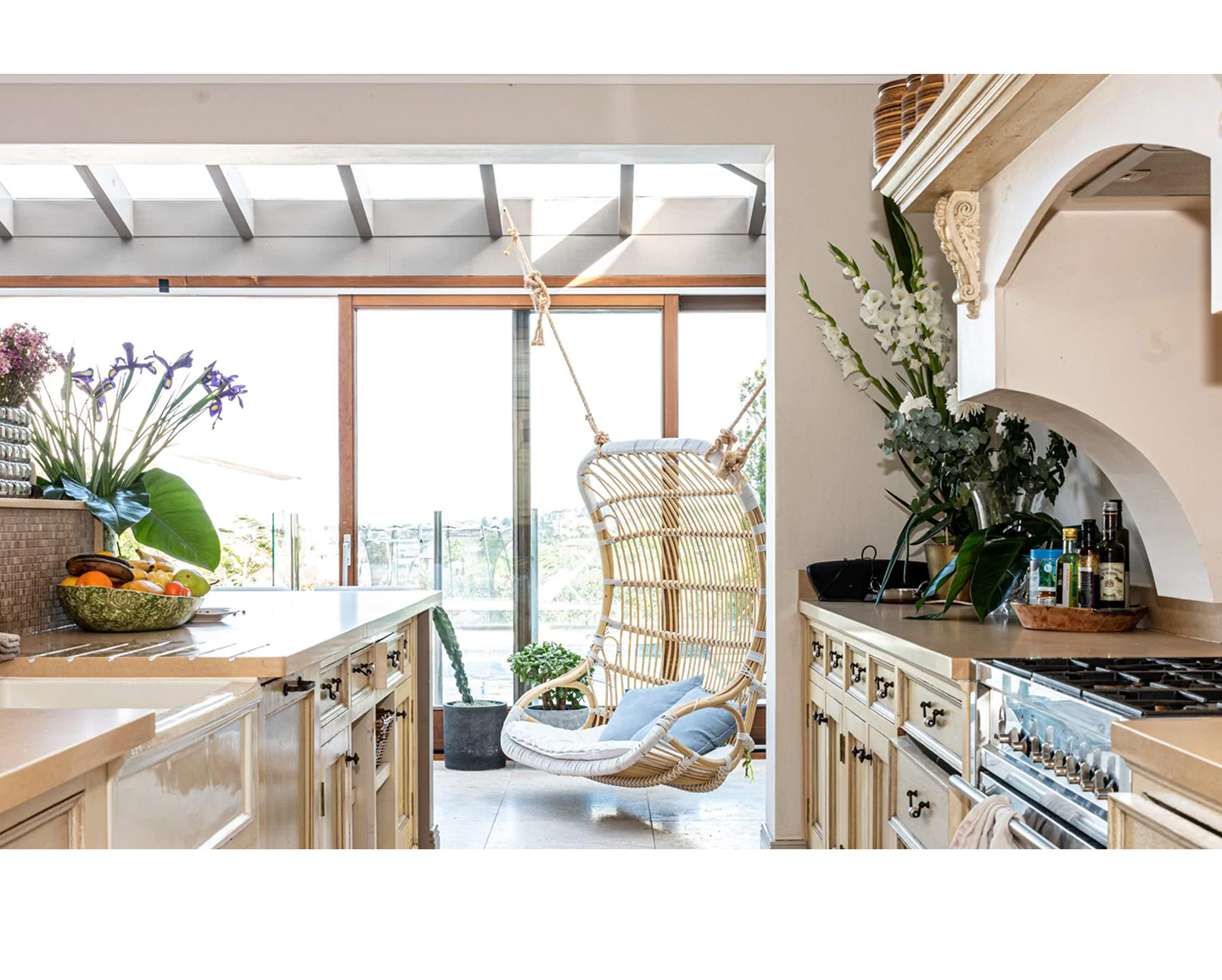 Melissa: What do you love about your house and why?
Alice: It's kind of communal living. And natural light's ever so important, I think, to everyone. It feels sort of expansive, when you walk downstairs and there's this wonderful natural light and it's not claustrophobic. My free-standing bath is in bedroom one, so it's just lovely sitting in the bath in a really big room that feels a bit rustic-y Parisian. And I love antiques and things that have a story. I used to love the auction houses in London when I lived there. There's still a few pieces here. And I love mid-century modern. I love the era of Marie Antoinette. Sort of Parisian, ornate — like Rococo — all fused with a little rock and roll.
Melissa: What is your favourite room in the house and why?
Alice: We spend a lot of time in the open plan living room downstairs. I can be in the kitchen while the girls are playing, and it opens on to the garden and pool area.
Melissa: What was the brief for your interiors?
Alice: It's an eclectic space with lots of timber and natural textures, and a variety of antiques I've collected over the years, a number of which I brought home after living in London. Some of my favourite things are the doors. I love grand doors. I've got some old, antique, very large scale, ornate iron doors. One is at the entrance to my office, and the other's the entrance to my show room. I really have a thing for interesting doorways, because symbolically it's entrance, opportunity. I love grand entrances.
Melissa: Favourite three items in your wardrobe?
Alice: My Bluesy jeans, Gucci heels, and Loewe handbag.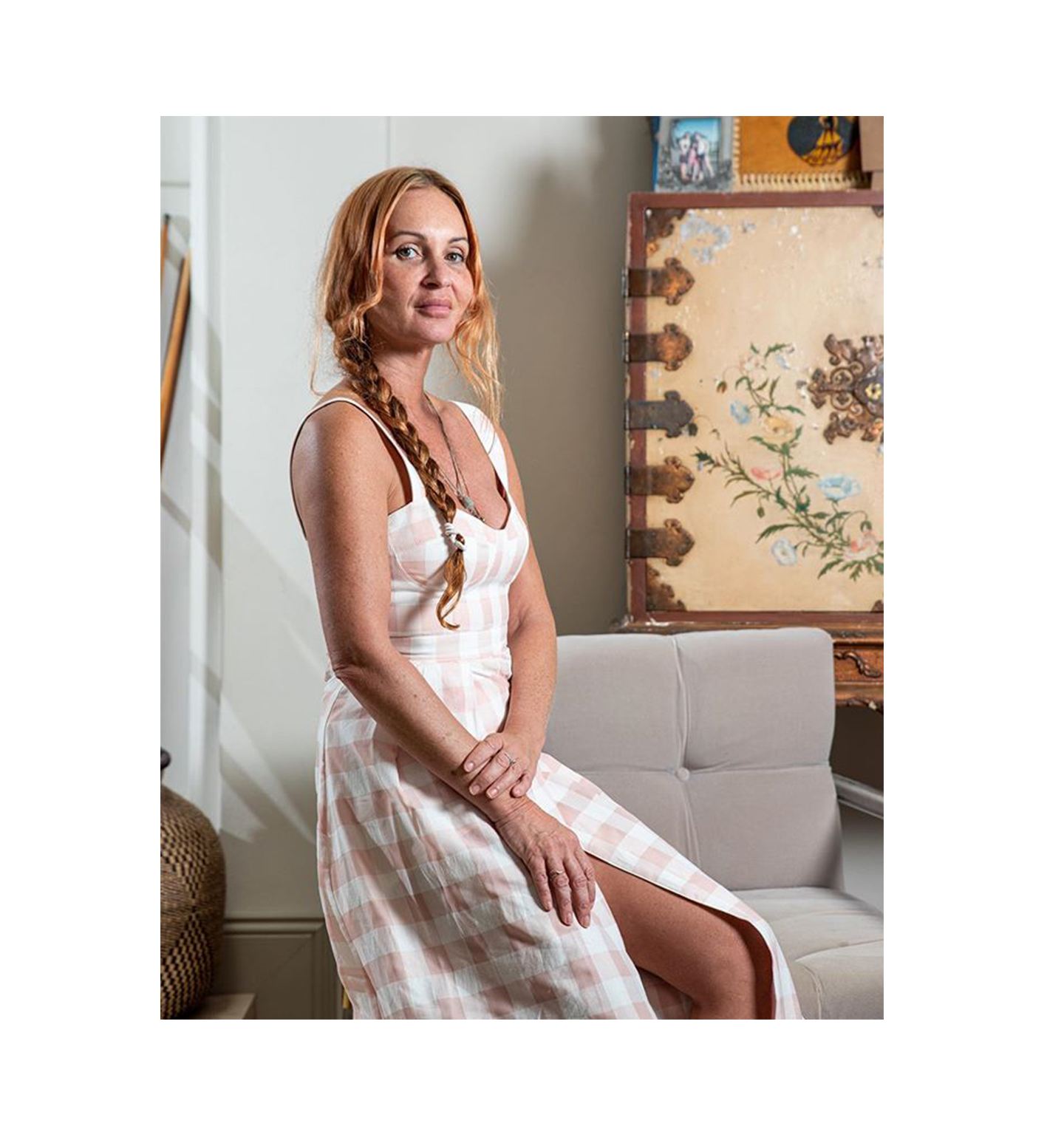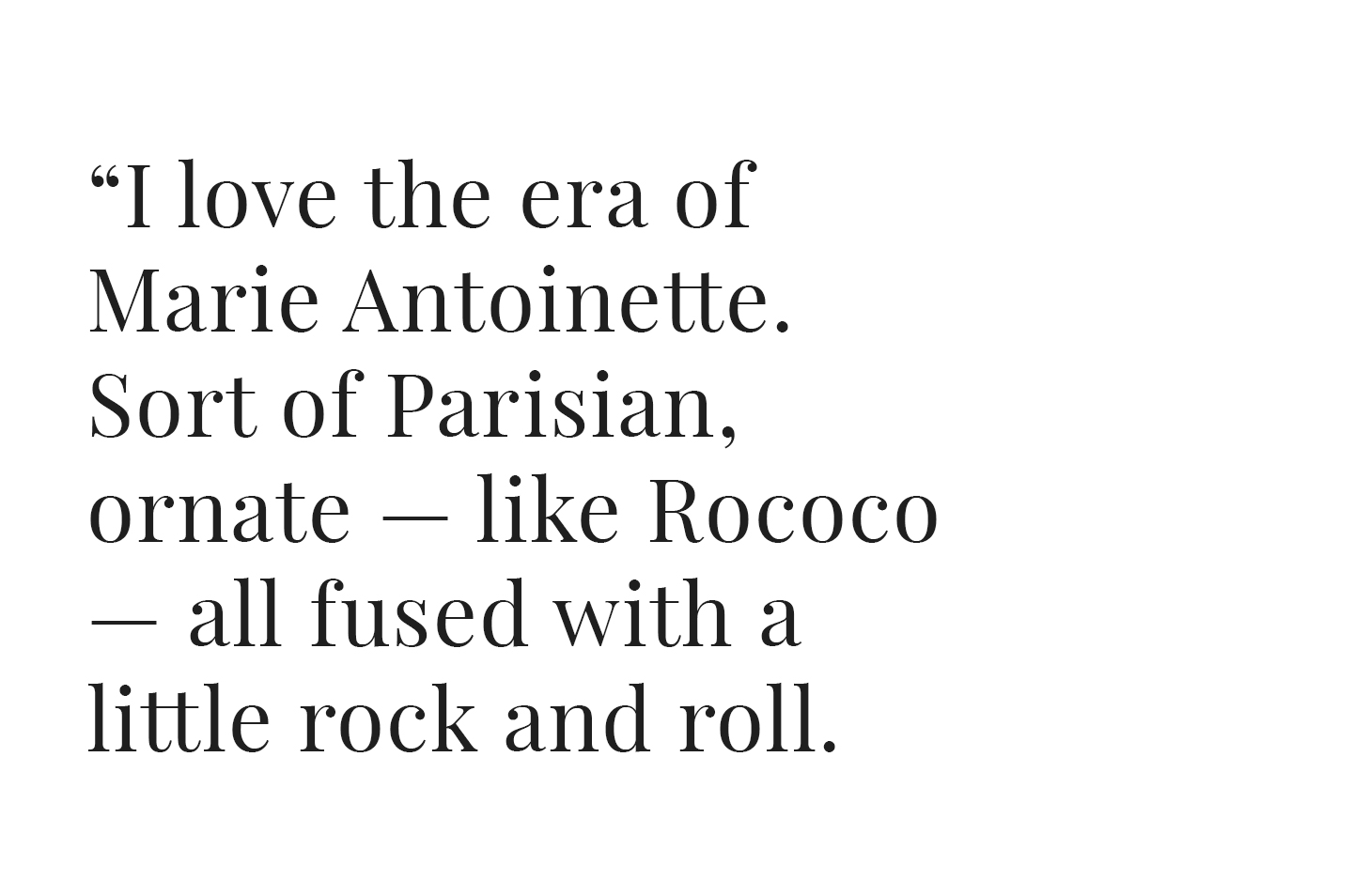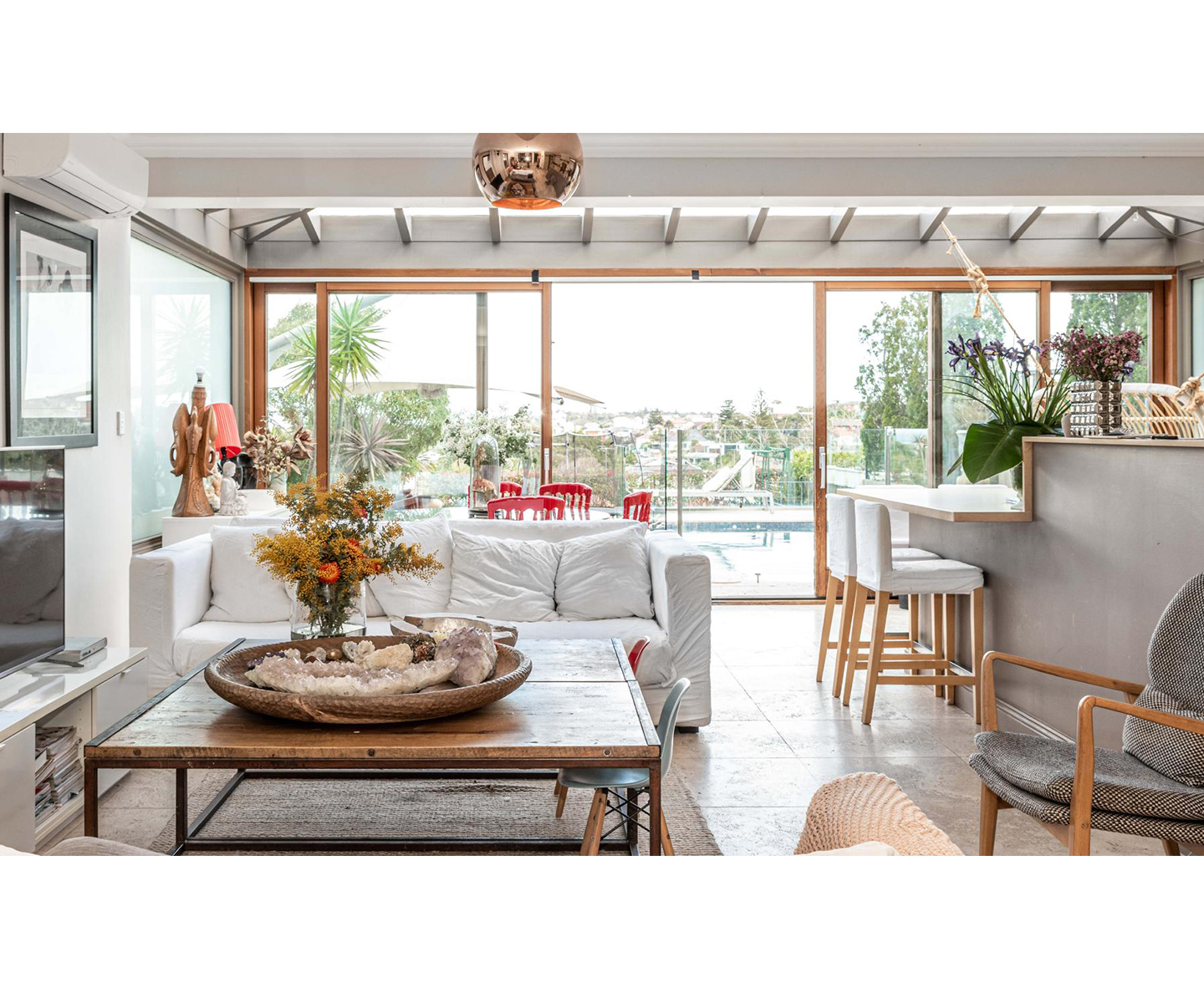 Melissa: What books are on your bedside table?
Alice: The Year of Magical Thinking by Joan Didion, The Art of Happiness by The Dalai Lama, The Whole Brain Child by Daniel J Siegel and Get A Life — The Diaries of Vivienne Westwood.
Melissa: What is something you treasure in your home?
Alice: I adore the handmade tweak wooden bowl that holds my crystals – it was a gift from my mother for my 40th birthday.
Melissa: Is there anything you'd like to change about your home?
Alice: Not now that I have a pool table. I love it! My eldest daughter Wilde will dive in to her books, while Hopi & I are on the pool table.
Melissa: What's the best party you've had in your house?
Alice: I love a summer barbecue outdoors while the kids play in the pool. My home is my sanctuary so I don't have big parties here. I'll invite friends over who have kids and we'll get out and play music and drink and eat.
With thanks to Melissa Hoyer & the Wentworth Courier.
Photography by Flavio Brancaleone.