GIRLS WE LOVE: Fleur Egan
London-born, Australian-based stylist & presenter Fleur Egan is all about making fashion unique & fun. Here's how she styles the Spring Summer 19 collection Dance Me To The End of Love.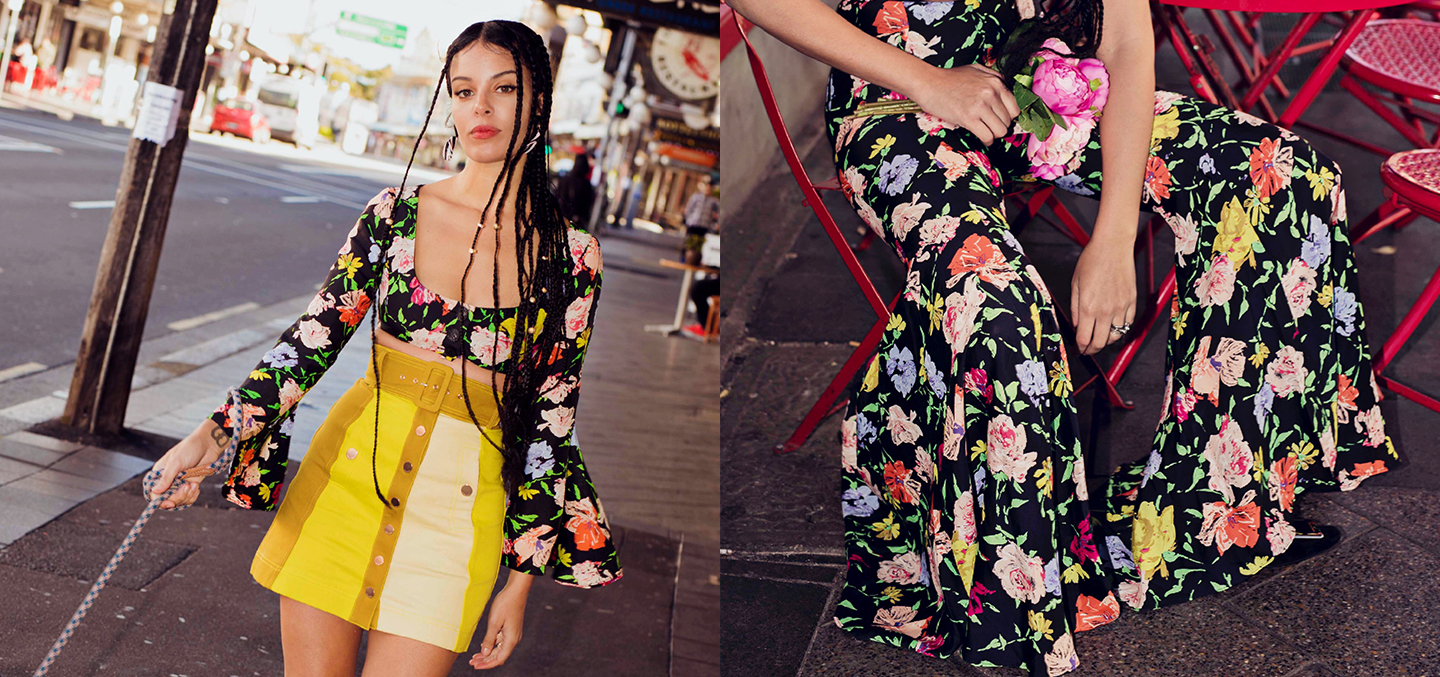 Dance Me To The End of Love for me is all about channelling my inner feminine 70's chick. I was loving all the prints and bright colours. I was also so drawn to the matching crop tops & pants, the panelled denim & the flares.
I'm all about taking a different approach when dressing so I was very in to mixing up some of the prints to create my own unique style. Also threw in some vintage accessories from my collection to add a slight edge.