GIRLS WE LOVE: Tamika Fawcett
Meet the Australian born and bred beauty we've been crushing over. Tamika Fawcett captures our FOLKLORE collection on the South Coast of Queensland.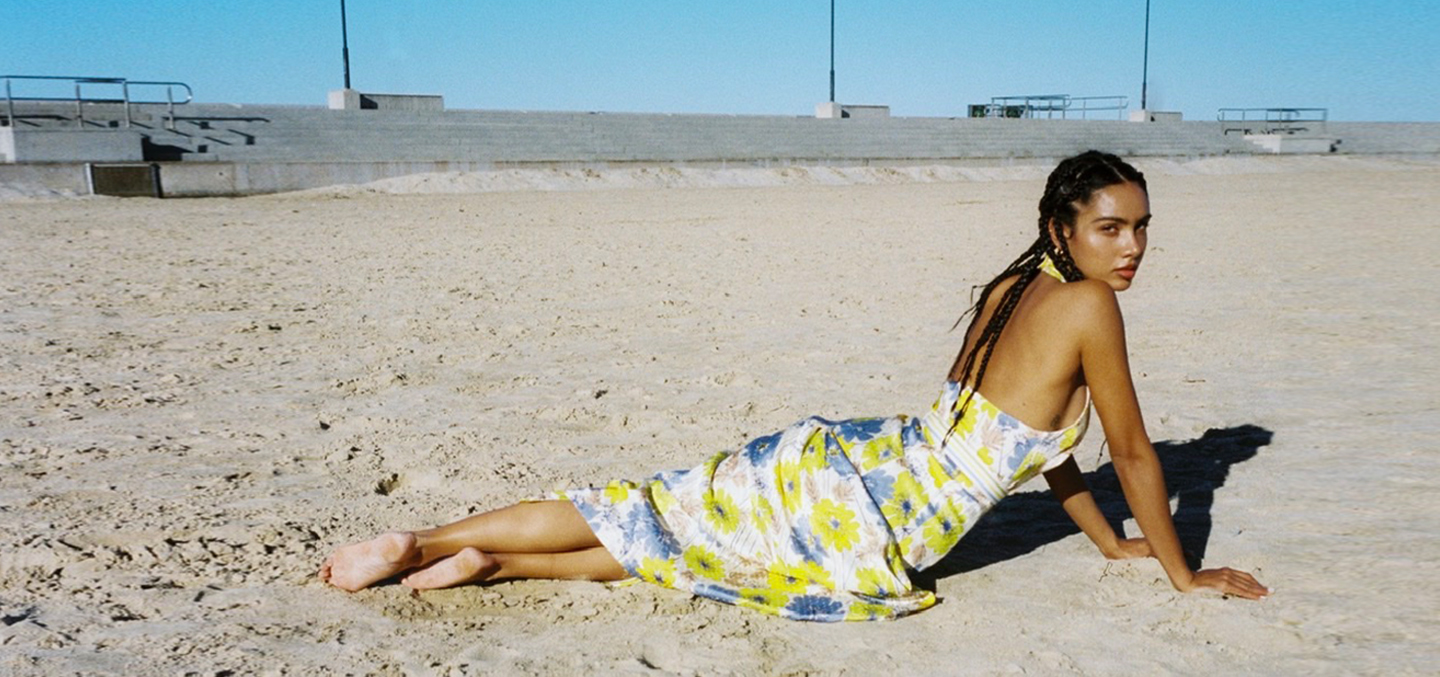 Q. Describe yourself in 4 words?
A. Energetic, creative, musical, sun-lover
Q. What does Springtime mean to you
A. Allergies! Lounging by the pool and new freckles on my cheeks.
Q. What does your Spring wardrobe look like?
A. Long dresses with subtle floral prints, overalls and a 90s platform heel.
Q. When do you feel your most beautiful?
A. When I'm attentive to the needs of my body, my mental health and the envvironment around me.
Q. What's your top beauty tip?
A. Love yourself and drink lots of water.
Q. Flowers or chocolates?
A. Chocolate - Pana's hazelnut to be specific!
Q. Stay in or go out?
A. Go out
Q. Mini length or full length?
A. Full length
Q. Makeup or bare-faced?
A. Bare-faced, freckles out.
Q. Phone call or text message?
A. Voice memo..!
Q. Singing or dancing?
A. Both at the same time!
Q. Sunrises or sunsets?
A. Sunsets.