JET SET WITH: MEGAN BLAKE IRWIN
Australian model Megan Blake Irwin and photographer Luke Dubbelde recently spent time travelling along the pristine Mediterranean coastline, soaking up the sunshine and exploring stylish Portofino and vibrant Santa Margherita Ligure. Here they share their favourite spots on the Italian Riviera.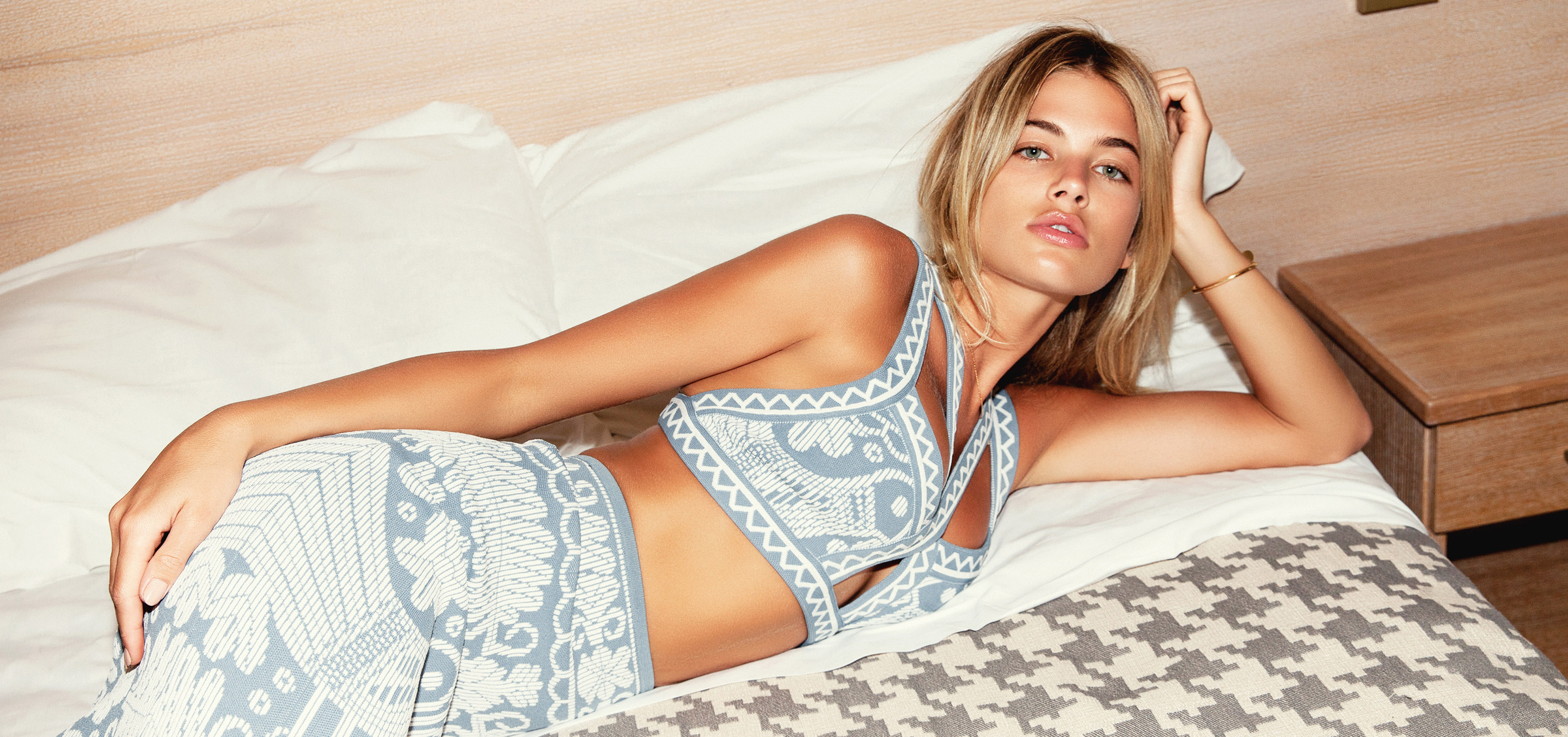 Hotel Splendido
One of the most beautiful hotels in the world. The perfect place for a glass of wine or meal on the stunning terrace overlooking the Italian Riviera. Located on the hill above Portofino village, the views during sunset are breathtaking.
Capo Nord
Capo Nord is a gorgeous restaurant between Portofino and Santa Margherita Ligure. It is situated between the rocks, right on the water's edge with stunning views over the town. The food is world class with an array of pasta and seafood
options available. A great spot for a moonlight date with someone special.
Hotel Helios
Hotel Helios is located in the heart of Santa Margherita Ligure, with a relaxed and
fun atmosphere. Arrive early to secure a daybed by the beach followed by aperitif hour in the sun on the balcony.
Central Piazza
A great shopping hub for high end and local designers. This area is the hub for
European fashion house boutiques such as Dior, Prada, Hermes and Louis Vuitton.

Paraggi Bay
Paraggi Bay is known for its crystal clear water and coves. You can book a snorkel tour of the bay which is a really unique and enjoyable way to spend your day in Paraggi Bay. There are also a few beach clubs in the area which are great to
reserve a daybed at and relax seaside with friends.