MEET THE MODELS: EDEN & ZOE
Meet our muses from our most recent drop Wear Your Love Like Heaven. Australian based belles, Eden Bristowe & Zoe Blume talk to us about their dreams outside modelling, beauty must-haves and what 2020 thus far has taught them.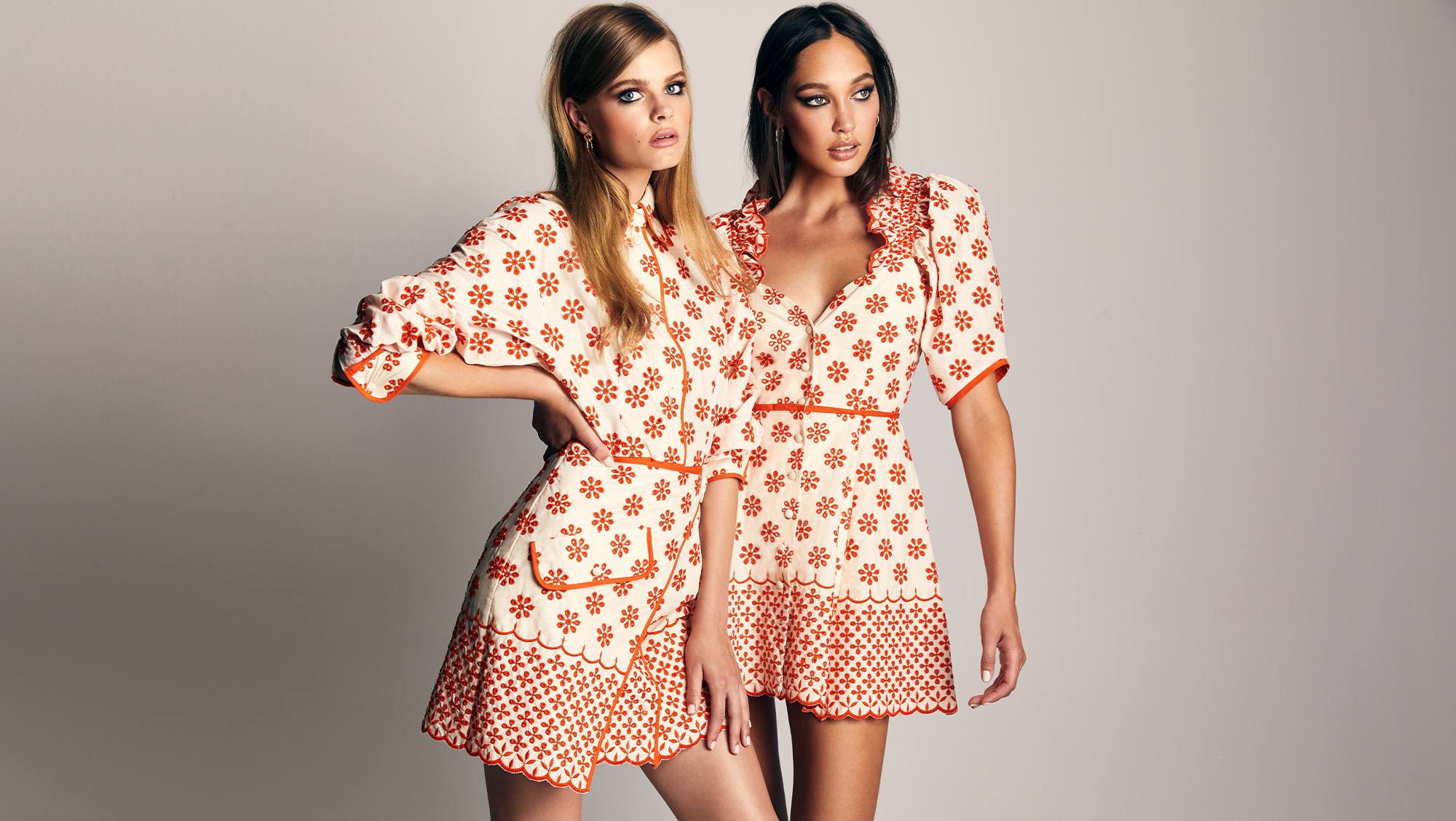 1. Where did you grow up?
EDEN: My childhood was split between Australia on the south coast and New Zealand on the north coast.
ZOE: I grew up on acreage on the outskirts of Sydney with lots of animals – alpacas, horses and five rescue dogs. I'm so appreciative of growing up with the lifestyle I had. It really grounded me and brought out my passion for animals.
2. How old were you when you were first scouted & how did it happen?
EDEN: I was 12 years old when I was first scouted, just in a shopping mall. But only signed with my mother agency (62 Management) at 15.
ZOE: I was 17 when I was first scouted by Chadwick. I remember the day I received the message through Instagram, I was sitting on the beach with my friends and everyone was really excited for me. I had such little following at the time! I feel like it was meant to be and has brought me out of my shell.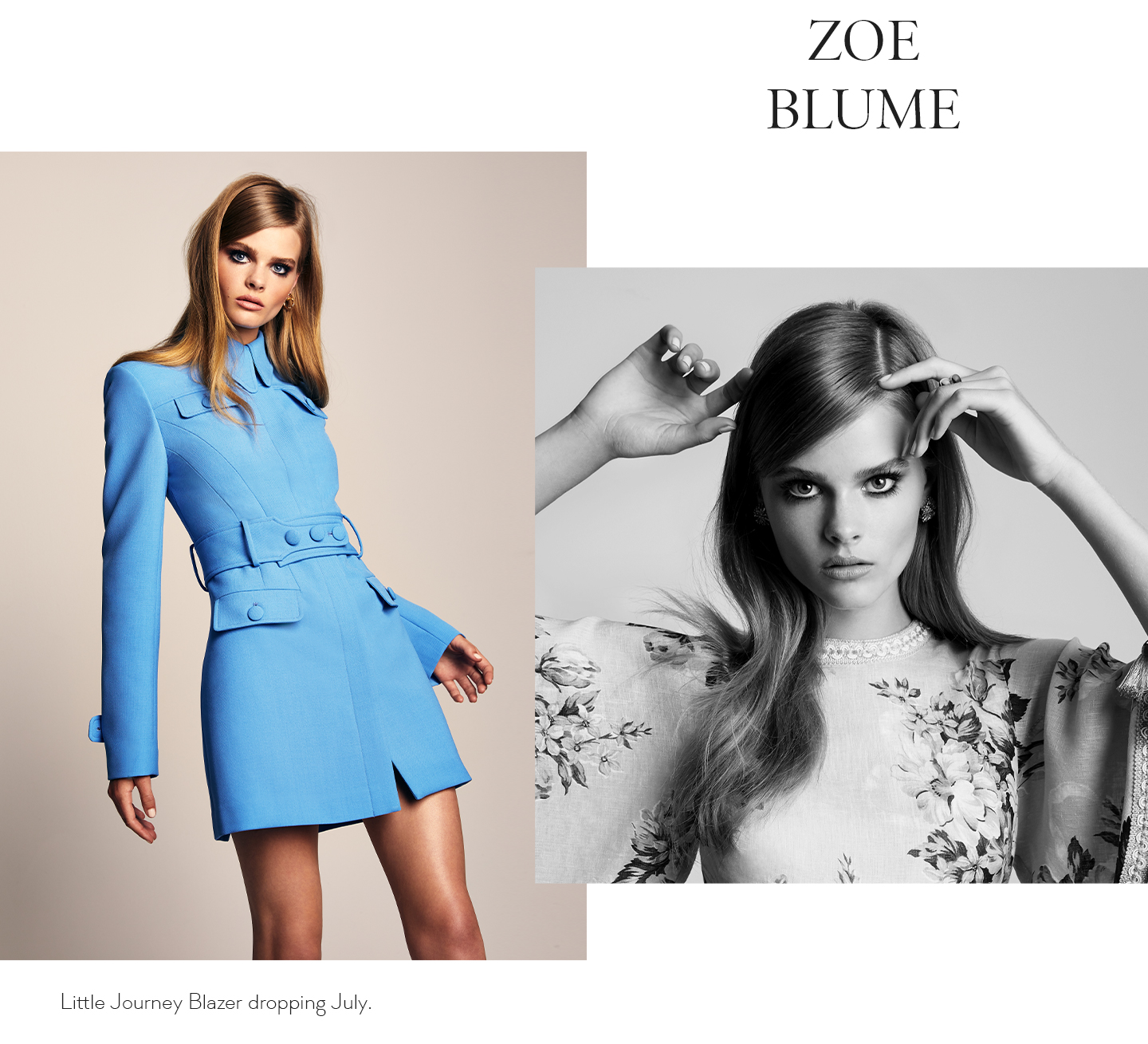 3. What has been your proudest moment in your modelling career so far?
EDEN: Opening for Vivienne Westwood's show in London was a big deal for me. I also walked for her again in Paris. From being able to travel for my work to meeting creatives to the amazing jobs I have done, I'm just proud of the career I have made for myself.
ZOE: My proudest moment would have to be working for alice McCALL. I've always been a huge fan of the brand and to be involved in the campaign was such a dream. I also was casted for Chanel, which was crazy exciting. I feel like I have come such a long way already and it's been so cool to experience so many new opportunities.
4. Are you currently working on anything outside of modelling or dream to do so?
EDEN: I am always looking for more things to do outside modelling. I am currently working on something that I can't talk about just yet but I can tell you that it will be helpful for not only the girls I love working with, but also a lot of people in the industry. So stay tuned!
ZOE: At the moment I am working on writing songs and eventually making an album. It has always been a dream of mine to be a singer and songwriter. I also have a little side hustle - The Vintage Lemon, where I sell vintage goodies on Instagram.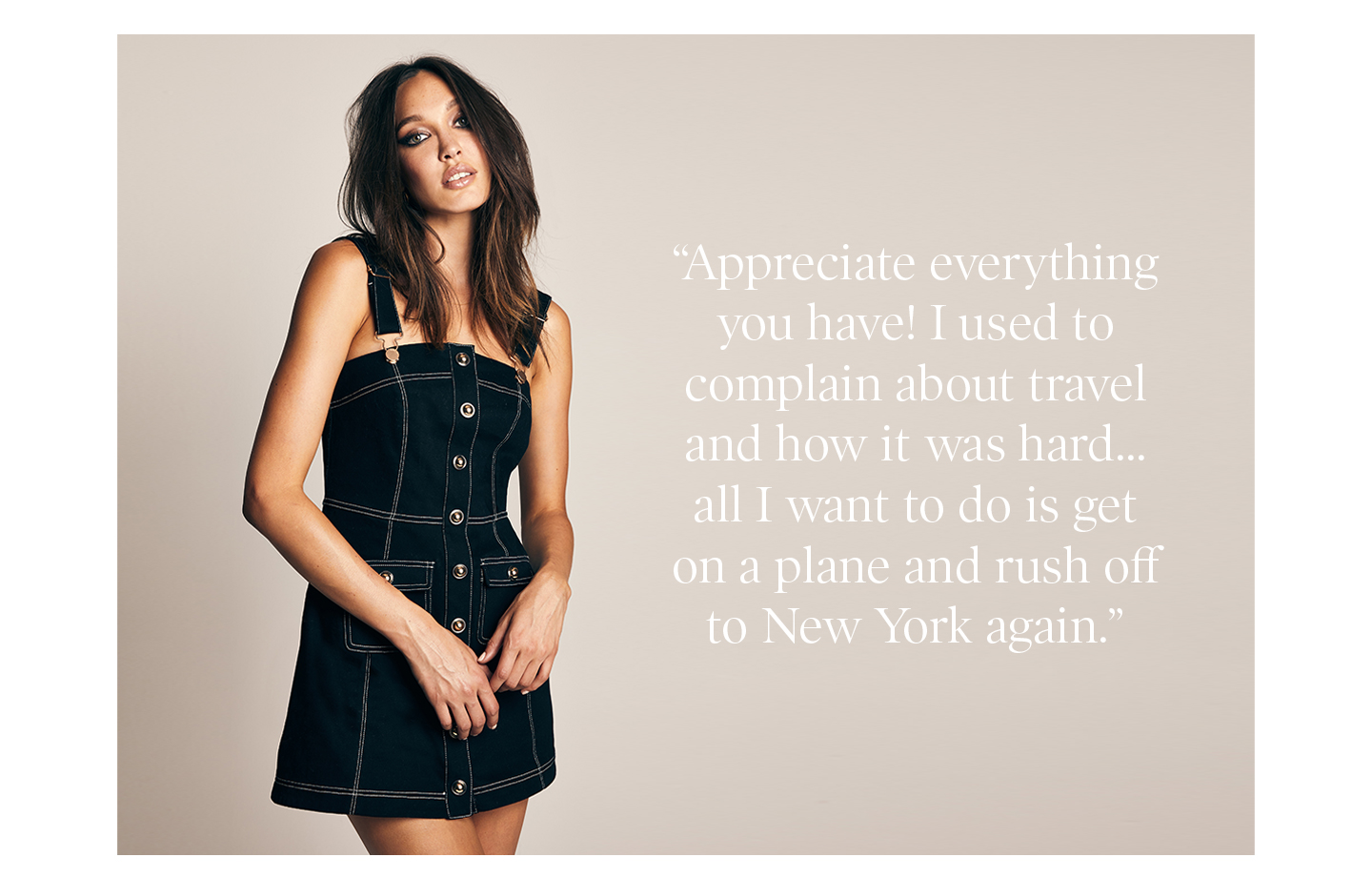 5. What is one thing that 2020 has taught you?
EDEN: Appreciate everything you have! I used to complain about travelling and how it was hard... all I want to do now is get on a plane and rush off to New York again.
ZOE: 2020 has been a really crazy year for me, as I'm sure it has been for everyone. It has definitely taught me how to adapt to change and since this is my first year out of school, I have really tried to focus on my passions like modelling and music.
6. Do you have any hidden talents?
EDEN: I don't... and at least not one that has revealed itself to me just yet!
ZOE: I can touch my elbows together behind my back, it seems to surprise a lot of people!
7. What are the hair, beauty and skincare products you can't be without?
EDEN: I love Monday Haircare and Bondi Boost for my hair. For my skin, I can't live without Tatcha, Emma Lewisham and Minenssey.
ZOE: I have so many beauty products I couldn't live without but if I could pick a few they would be my Balinese lemongrass body butter, my detangler hairbrush as my hair knots up so easily and my eyebrow gel to tame the brows.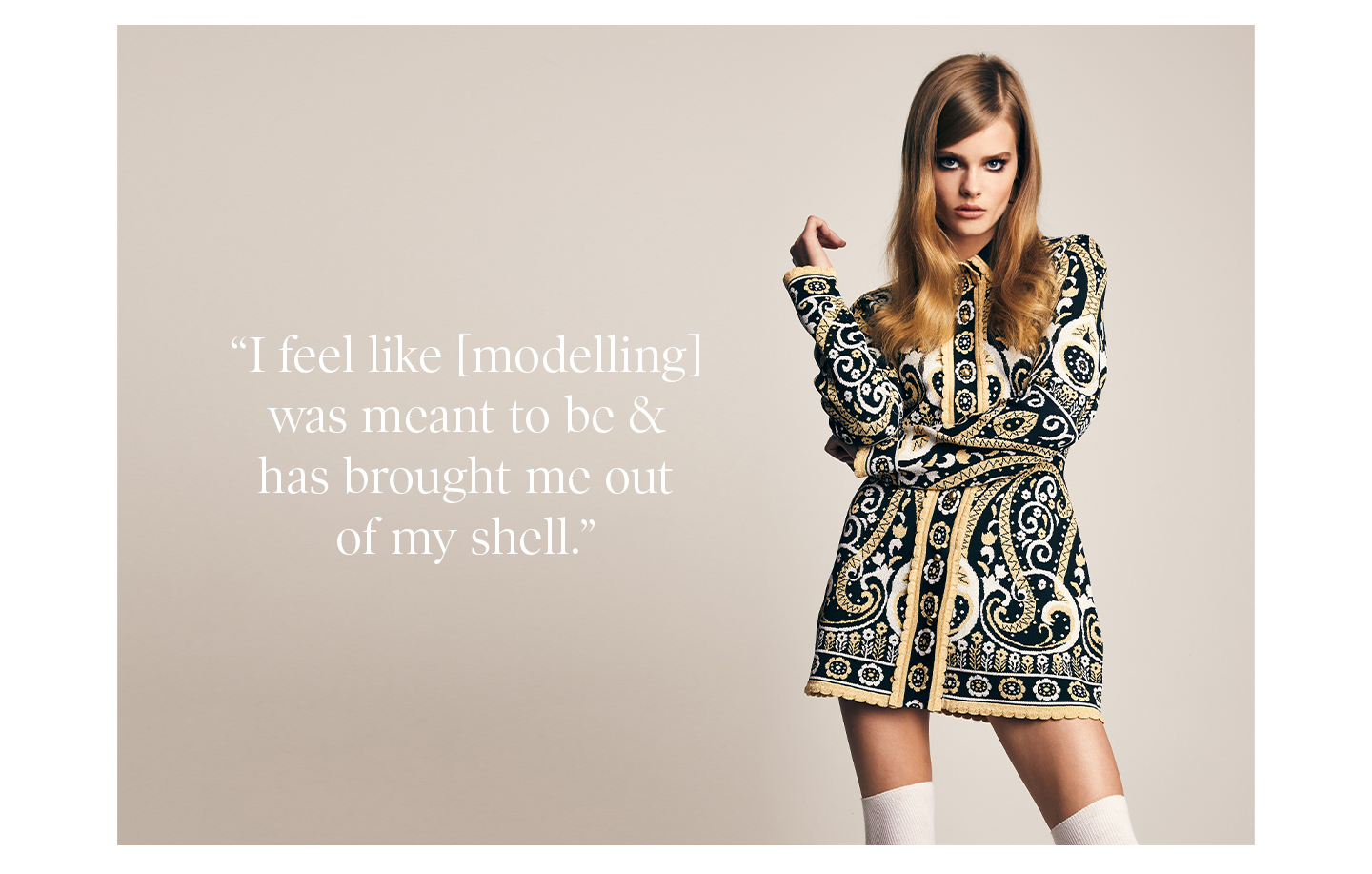 8. What can we always find in your handbag?
EDEN: I'm always carrying a portable charger, compact mirror and now, hand sanitizer!
ZOE: Lip balm!!! It's a must in my handbag. I absolutely cannot go anywhere without it!
9. What's your star sign and does it suit you and your personality?
EDEN: I'm a Virgo but I am definitely more of a Leo. I'm not tidy or organised and I'm definitely more loud than you'd expect a Virgo to be!
ZOE: My star sign is Libra and I do relate to a lot of the traits. I find myself to be quite indecisive but at the same time I feel like I have a calm and diplomatic nature. Also can be a social butterfly when I'm in the mood.
10. What's your favourite alice McCALL piece from Wear Your Love Like Heaven?
EDEN: I love the Eyes On You Dress and adore the Little Journey Jumpsuit (dropping in July). It's definitely going in my wardrobe ASAP!
ZOE: I love so many pieces from Wear Your Love Like Heaven. I feel like it's very me. I love the 70s touches and Paris vibe! If I had to pick just one it would be the Treasure Crop & Skort that Eden wore on shoot. The little kisses are so damn cute! I'm obsessed!