THE MICAH EDIT
Fashion blogger, creative and a true alice girl MICAH GIANNELI shares with us her journey of how she got to where she is today, her wardrobe essentials and how she styles our latest.

Follow Micah on Instagram @micahgianneli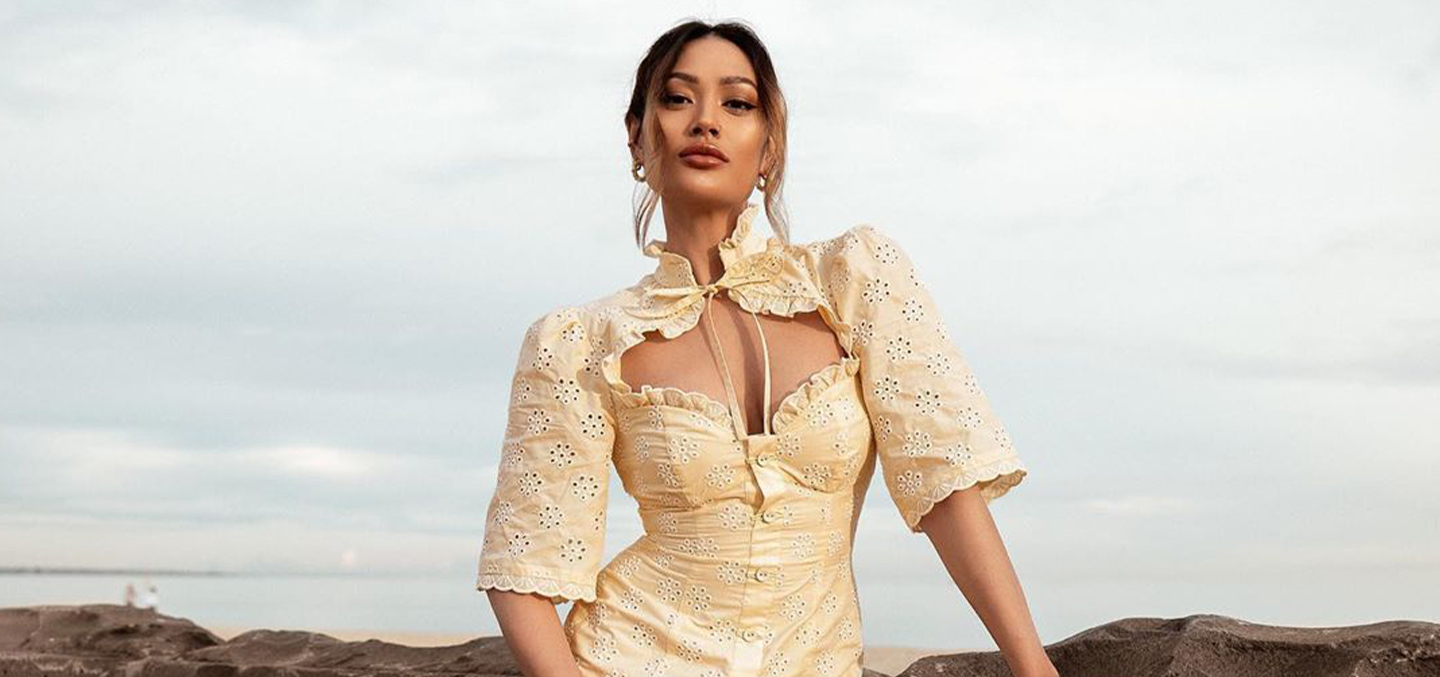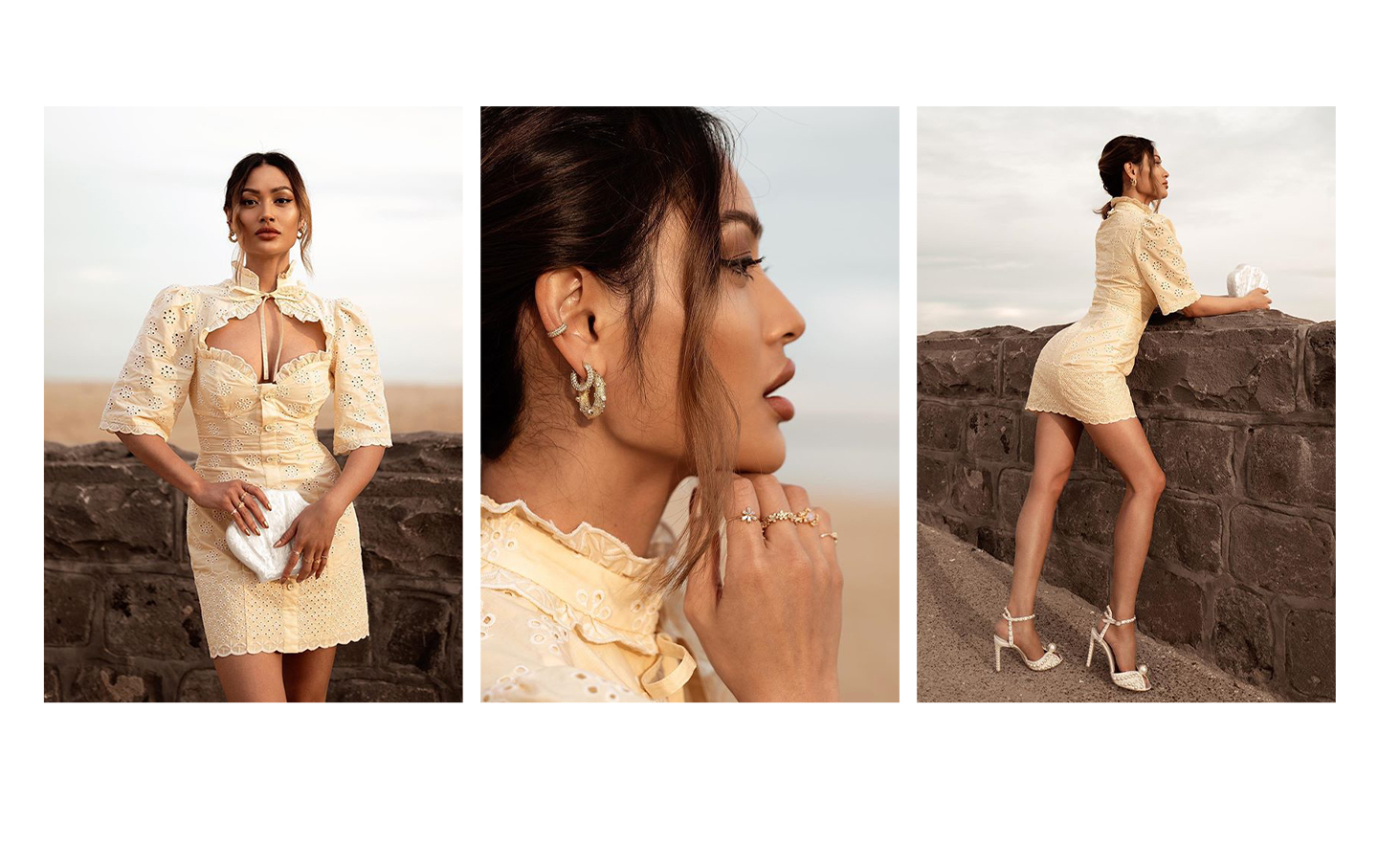 Q. How would you define your personal style?
I love having fun with my outfits – styling different looks, pieces and colours. Styles I find myself constantly going back to are co-ordinated and tonal looks; sometimes soft and sometimes bold, a mix of high-low dressing pairing high street with high end and in between. I love creating looks that are attainable but captured in a way that is hopefully inspiring. My style tends to vary depending on my mood, but one thing that remains a constant is no matter what I'm wearing - I want to feel great in it! All in all, I guess I would best describe my style as distinctive, versatile and classic with an edge, feminine yet bold and personal.
Q. How did you get to where you are today as an influential content creator?
I came from very humble beginnings! I'm a creative person but also very methodical. From a young age, I loved expressing my creativity through art and dance. I studied fashion design at RMIT and after struggling to find a design job in the industry, I worked in retail. Needing a creative outlet, I began freelance styling on the side but most of that was unpaid. Before there was Instagram, I launched my first style blog where I posted some of my favourite outfits. This was also when my partner, Jesse became my personal photographer!
About a year later, I landed a head styling role with a major retailer, training in London before assisting the launch of its first Australian store (where I worked full-time). I realised soon after, that role wasn't for me. I resigned without knowing where or how I would get my next pay cheque. It was actually the most liberating feeling and the best decision. But pursuing a career as a full-time blogger wasn't easy either. Despite the opportunities it brought, it took a very long time to monetise and get paid work. So I returned to freelance styling on the side, again mostly doing unpaid work.
Eventually, Jesse and I began receiving bookings for content creation and photography. Then Instagram came along and that was a complete game changer for me. More opportunities were presented and so my career as a professional, full-time content creator began! It didn't come without a lot of hard work, sacrifices, stress and perseverance – and of course, not without my partner in crime, photographer and business partner, Jesse.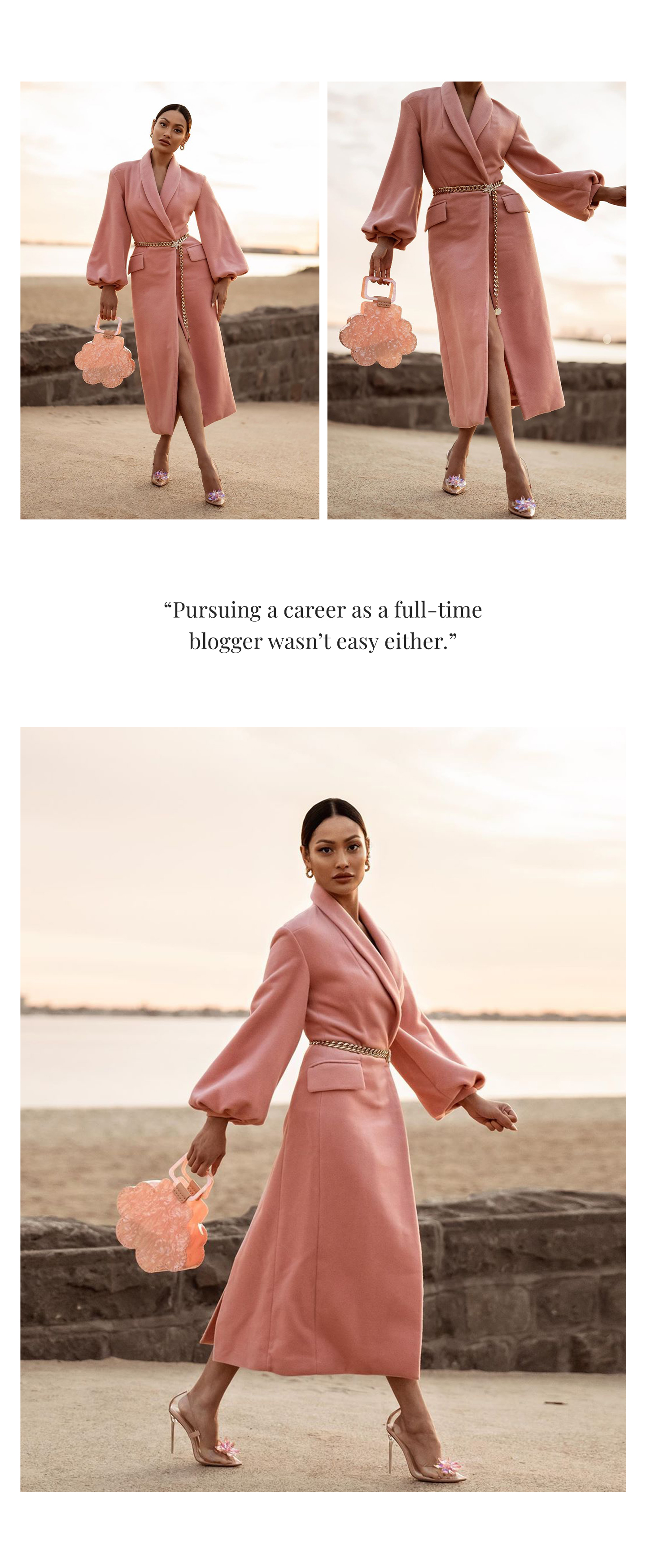 Q. What are your wardrobe essentials?
Despite the glam, curated looks that I post, I also love wearing casual and comfortable clothes. I dress according to my mood and destination, so it's hard to definitively describe my wardrobe essentials. I love a variety of pieces – both staple and statement, yet classic and transeasonal. In saying that, I can't go past a great pair of blue jeans, a cute top, an oversized jacket (for Winter days), sneakers and a beautiful pair of heels.
Q. Can you describe to us a typical day in the life of Micah?
I have several types of typical days – my shoot days, my "other" days, my creative days and my "me" days. On shoot days, I'll glam up, shoot, edit and post. My "other" days consist of admin, errands and downtime. They usually alternate depending on my mood, the weather and vibe. My creative days consist of planning content, styling outfits and digital work. "Me" days are when I can just be me, and if I feel like it, do nothing – but these are rare, because as much as I love doing nothing, I can't help but do something to keep myself busy.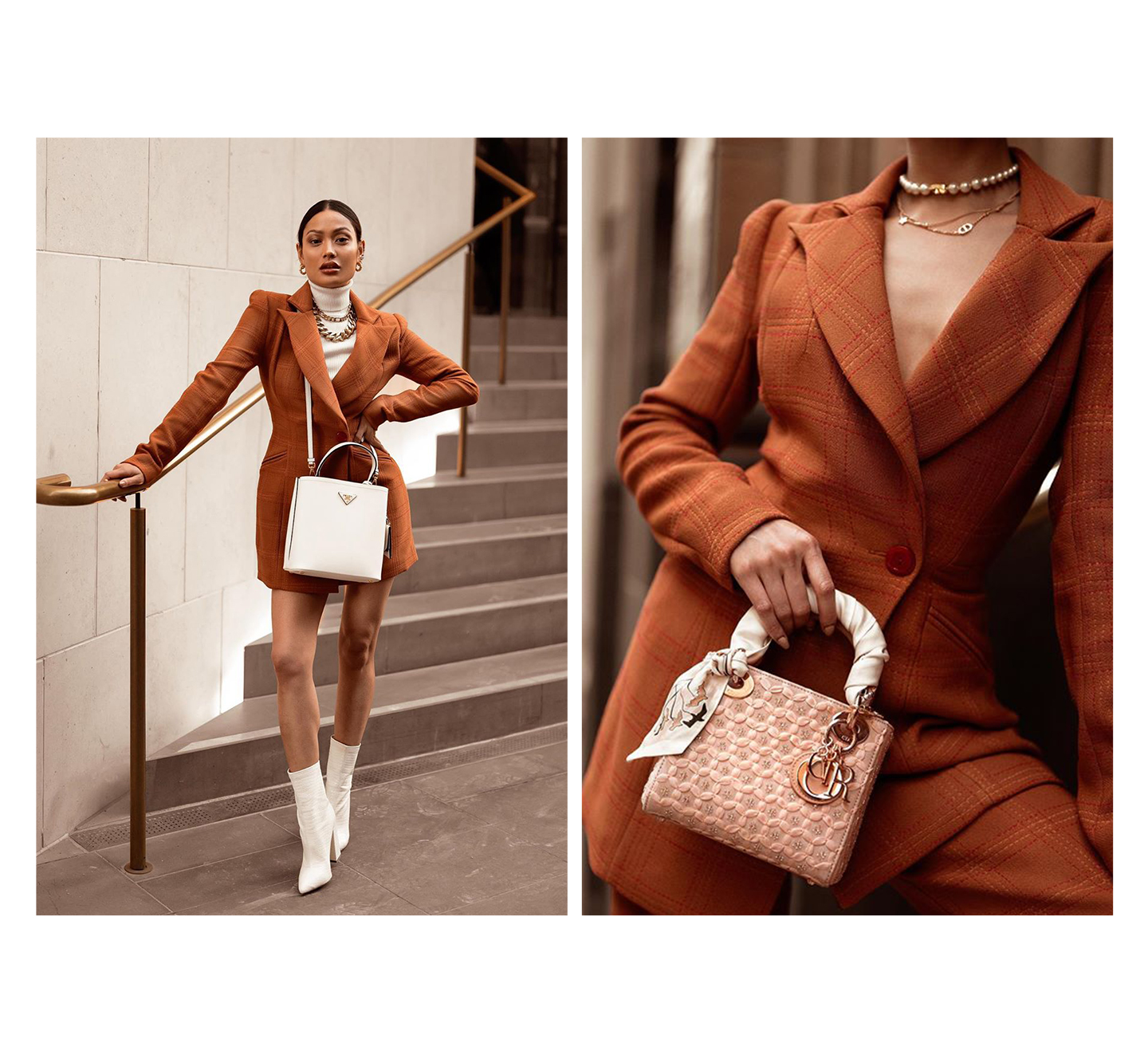 Q. Out of all the alice McCALL pieces you've worn, which has been your favourite look?
That is a tough one! I love all the alice looks I've worn. If I had to choose just one, it would be the Magicians Gown in Blush. I love everything about it – the fit, the design, the fabric and the colour. It's so flattering on any figure – it's absolutely perfect! Delicately feminine and playful, striking and elegant yet sexy in an understated way. No one does lace and feminine silhouettes better than Alice, and I think this gown is so true to her signature style and what I've always loved about her and her aesthetic!