JET SET WITH: DOMINIQUE ELISSA
Model and Influencer Dominique Elissa packed the alice McCALL paisley set for her recent sojourn to the Amalfi Coast. Here are her top tips for holidaying in the Italian hot spot.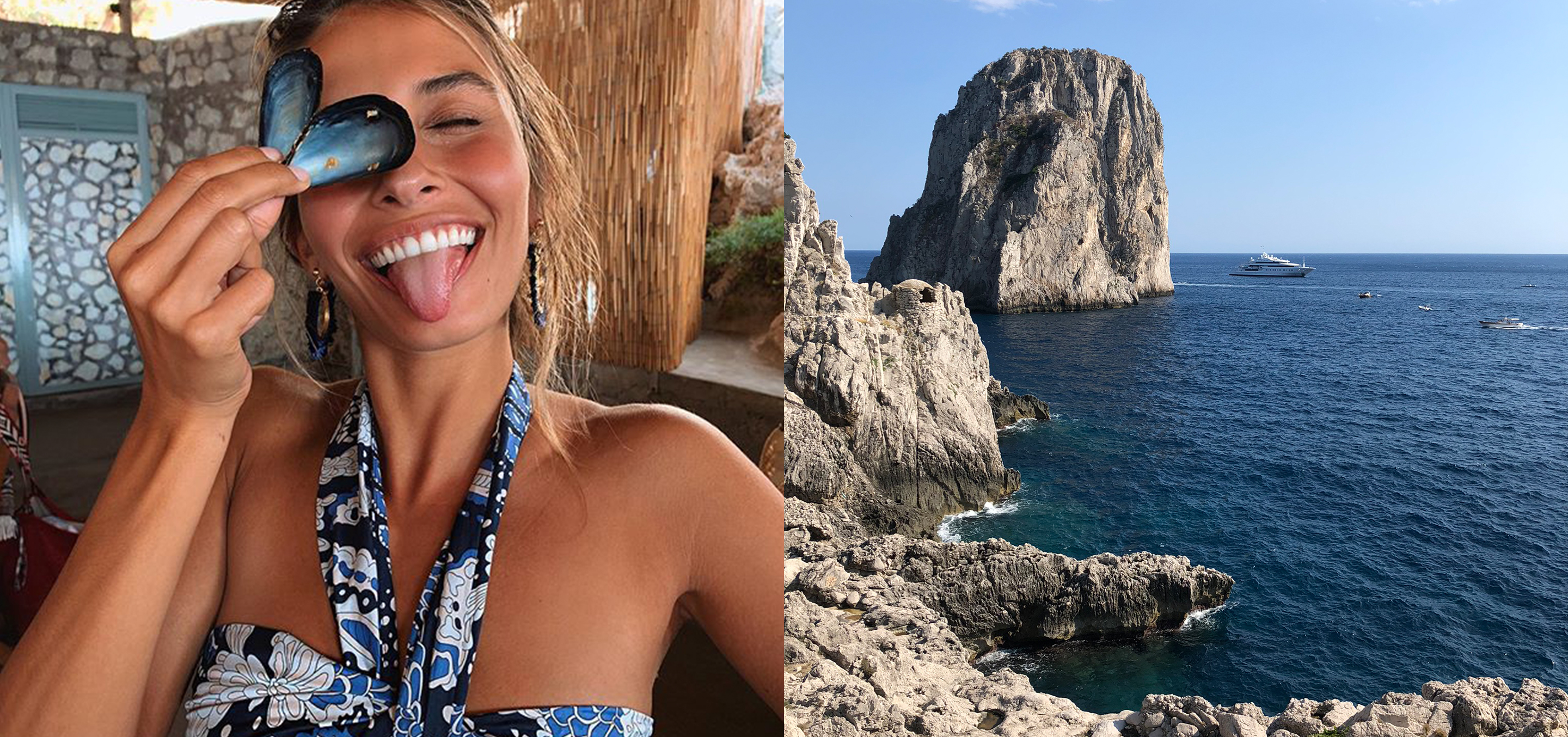 Do your research, and make reservations at the restaurants you want to go to. It is worth asking friends or google searching on which restaurants to try while you're in Amalfi. One of the highlights is definitely the food, so you want to make the right choices. It's peak season over summer, and the restaurants are flooded with people. I would call a week in advance and book a table with a view. My top three restaurants in Positano which are an absolute must (and you need to book) are La Tagliata, Brunos and Ristorante Max.
Wear comfortable shoes! Make sure you bring comfortable shoes in your luggage, as there are a lot of stairs in the Amalfi. The good thing is at least you burn off all the pizza, pasta and wine you'll be consuming.
The beaches get really crowded, I would wake up early and get a good spot. If you plan on staying there all day, it's worth the early rise. Once you have your chairs, you can come and go as you please.
Talk to the locals. My top tip for anywhere you travel is to talk to the locals, whether it be the waiter at a restaurant, or someone walking on the street. The locals always have the best tips and know all the hidden gems around that will have less tourists.
If you can, I would hire a boat and see the coast this way. You beat the crowds, and the views you'll see are worth every dollar. The Amalfi is full of hidden beaches, and the best way to find them is by boat. Take a bottle of rosè, olives and sundried tomatoes and you are set for one of the best days of your life.